This is the Web-site of José María Viedma Martí.
http://icbsmonitor.net/icbs.html"
ICBS Wealth creation monitor.

http://www.fusionesyadquisiciones.net
The M&A Fusiones y adquisiciones company website. This company provides services on mergers, acquisitions, management buy-outs, venture capital, cooperation agreements, succession plans and the valuation of tangible and intangible assets. The company specialises in small and medium-sized transactions.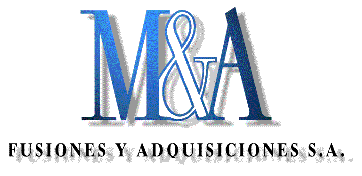 http://www.quidgest.com/
Quidgest is a global oriented company with 22 years of IT industry knowledge providing specialized software development and business consultancy.

http://new-club-of-paris.org/
Web-site of "the new club of Paris".

http://www.kmpro.org/
The Knowledge Management Professional Society (KMPro) is an international professional society headquartered in the Washington, D.C. area and is the world's largest KM society with more than 120,000 members in 88 countries world-wide. It is a non-profit, member-driven community committed to promoting KM worldwide, with membership available for those interested in KM.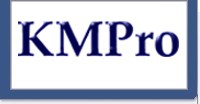 http://www.ejkm.com/
The Electronic Journal of Knowledge Management aims to publish perspectives on topics relevant to the study, implementation and management of knowledge management.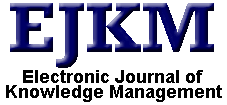 http://www.palgravejournals.com/kmrp/
Knowledge Management Research & Practice. Journal with articles on all aspects of managing knowledge, organisational learning, intellectual capital and knowledge economics. Include theoretical and practical aspects and especially the relationship between the two.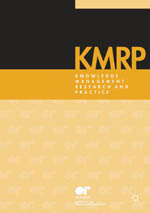 http://www.academic-conferences.org/
ACI facilitates academic conferences on a wide range of subjects. Held on an annual basis in various European countries, there are at present eight conferences in the series (for example: ECKM. European Conference on Knowledge Management and ICICKM. International Conference on Intellectual Capital and Knowledge Management).

http://www.jucs.org/
Journal of Universal Computer Science. (JUCS) A publication of the Know-Center in cooperation with Springer Co. Pub., Joanneum Research and the IICM, Graz University of Technology.

http://cuadrodemando.unizar.es
A website in Spanish specifically focused on the Balanced Scorecard, but also covering other subjects-such as Financial Accounting, Management Accounting, and Higher Control in Management. Professionals, university professors and students will find this website to be especially helpful.

http://www.celemi.com
The website of Celemi, a global learning design consultancy that helps companies rapidly improve business performance by developing the skills, motivation and knowledge of their people.

http://www.emeraldinsight.com
Emerald is the publisher of numerous prestigious journals, including Journal of Knowledge Management and Journal of Intellectual Capital.


http://www.intcap.com/
Intellectual Capital Services (ICS) is an organisation dedicated to research and advisory services in the fields of management, measurement and valuation of Intellectual Capital.

http://www.sveiby.com/
Sveiby Knowledge Associates conduct research in, create tools for, and advise organisations on how to create commercial value from knowlegde-based assets.